Holga History
The peculiar name Holga comes from its Chinese heritage after the term "ho gwong" meaning very bright. With a Western twist, one gets the name Holga.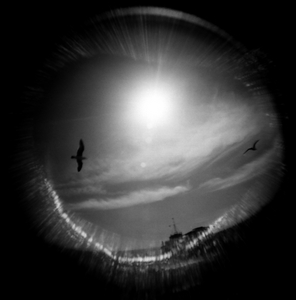 The origins of Holga began in China in 1981. At the time, photography was skyrocketing in popularity and the 120 film format was most pervasive. Holga was introduced to the Chinese public as an inexpensive medium format camera. Unfortunately for Holga, no one could have predicted the enormous impact 35mm film would have on the Chinese market. In only a few short years, Holga was overrun by its smaller format competitors. Word of an all-plastic camera spread west and its popularity grew. Tens of thousands of cameras were sold in twenty different countries with almost no change in the original design.
By 2001, over a million Holgas had been sold worldwide. A micro industry emerged with some making a living by simply modifying and accessorizing the Holga. Today, the array of Holga cameras and accessories available reflects its continued popularity.
In 2011, the Holga Camera celebrated its 30th Anniversary. Global communities of photographers, students, amateurs and even celebrities and athletes have fully embraced Holga and its unique attributes.
The movement continues to expand, with new websites appearing from Holga devotees from all over the globe. Search "Holga" on the internet and you will find not only a plethora of groups and galleries, but also many sites selling the ever-expanding Holga line of cameras and accessories. Analog photography is safe in the hands of Holga.
In a world where technology continues to advance, Holga's vintage lo-fi appeal continues to grow and intrigue people.