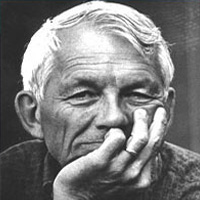 Biography
Robert K. Byers' interest in fine art photography started in 1961 with studies with Ansel Adams, Wynn Bullock and Brett Weston. He was a Trustee of the Friends of Photography for nineteen years. During his tenure that organization reached a membership high of 17,000. In addition, he was Treasurer of that organization for eighteen years and served for a time as Vice President. He has taught at numerous workshops throughout the United States, including many for the Friends of Photography organization. He primarily uses large format cameras and has traveled extensively, photographing in the United States, Canada, Mexico and throughout Europe and Japan. He and Brett Weston were on many trips together including Europe, Hawaii, throughout all of the western United States, and on many of the back roads of Canada and Alaska.

His work has been shown in numerous individual and group exhibitions throughout the United States, Europe and Japan. His images are in public and university museums as well as corporate and private collections both here and abroad. He is represented by a number of galleries in the United States and Japan.

Mr. Byers was born in 1918 in Idaho where he spent his childhood. He graduated from the university of California Berkeley with a degree in economics in 1940. During the next seven years he received an L.L.B. from Harvard Law School, an M.B.A. from Harvard Business School and served as Captain in the United States Army during World War II. Thereafter, for many years, he practiced law in California's Santa Clara and Monterey Counties and is now retired from a Carmel law firm and devotes most all of his time pursuing photography as a fine art form. He is a consultant to Sata Corporation of Tokyo, Japan, Oriental Paper Distributing Company of Santa Ana, CA, and Photo Gallery International, Tokyo, the largest photo gallery in Japan.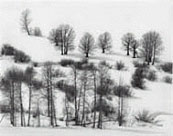 Here are his comments about his photography:
"In working with the camera I want to do something more than make a "record photograph". I want to arouse a reaction in the observer of the photograph similar to that felt by me, which prompted the exposure. Without this reaction I fail. I want the composition, or arrangement of the parts or elements, to have a special quality or character. If after choosing the subject, I can organize the elements in a pleasing and harmonious way, combining them with tonal range and proper darkroom techniques, I succeed. I don't want it to be a mechanical process, but rather a method of reproduction as a creative art. Because I can't place my objects like a painter, I attempt to modify that limitation by camera placement, lens focal length, exposure, camera format and most importantly the light. Above all, I want my prints to reflect a combination of choice of subject, composition, tonal range and technique both in the darkroom and in the field. Each time I photograph or work in the darkroom I want to improve the elements of that combination."

"Because of my long association with photographers who if labeled would probably be called the "West Coast School", I would have a similar tag. My photography is generally landscapes, nature, abstracts, some architecture and a few portraits."