Magical Towns of Mexico Photography Tour with Steve Anchell
By: Steve Anchell
Date: 2023-05-02 - 2023-05-10
Location: Mexico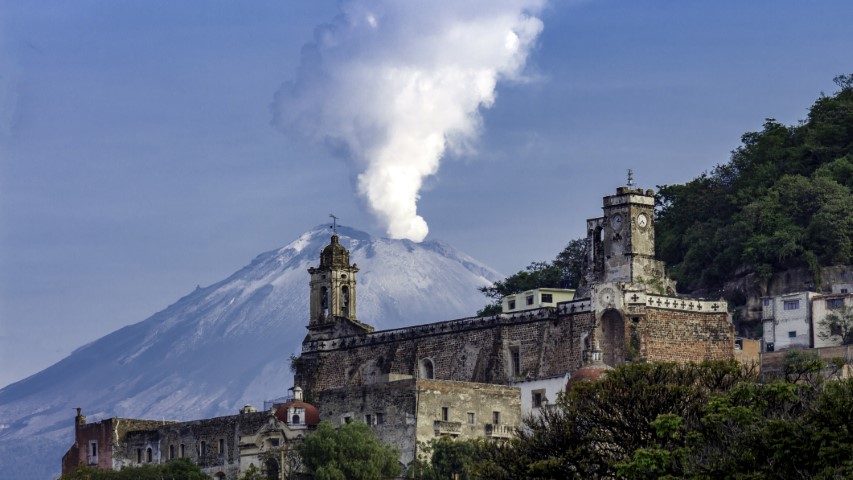 Join Steve Anchell for a special photography workshop experience photographing the rural and colonial culture found in the heartland of Mexico. We will immerse ourselves in this colorful, ancient, and mystic culture and discover why Mexico is considered the cultural capital of Latin America.
During the workshop, we will enjoy the best Mexican food and be a witness to unique symbolic attributes, authentic stories, transcendent events, cultural richness, folklore, traditions, gastronomy, art, and warm hospitality in Coyoacán, Puebla, Cholula, and Atlixco de las Flores; all four declared Magical Towns by UNESCO.
After a day in Mexico City, we will depart for our first magical town, Cholula, considered the oldest living city in the Americas. Cholula is known for combining the living history of a pre-Hispanic town with the architectural and cultural richness of colonial buildings. In this Magical Town, the great symbols of two cultures coexist a few meters away: the Great Pyramid and the Franciscan Ex-convent of San Gabriel, one of the oldest convents in America.
On May 5, we will be in Puebla, where it is said the celebration known as Cinco de Mayo began. This holiday is celebrated in Puebla with historical re-enactments of the Battle of Puebla, parades, mariachis, costumes, and fireworks. Be prepared for lots of color in your photographs.
After spending a few days in Puebla, we will depart for Atlixco de las Flores. The multicolor flower fields surrounding the city have earned it the nickname of the City of Flowers.
Finally, we will visit Coyocan to photograph graffiti artists, tarot readers, organ grinders, mimes, and Esquites vendors, with the plus of beautiful colonial-style buildings, cobblestone streets, museums, and lively squares. We'll also visit Coyocan's famous food market to have lunch.
This is a workshop for all levels. To participate, you don't need to be an expert photographer; film, digital, 4x5, or cell phone, are all welcome.
For more information, go to: Magical Towns of Mexico