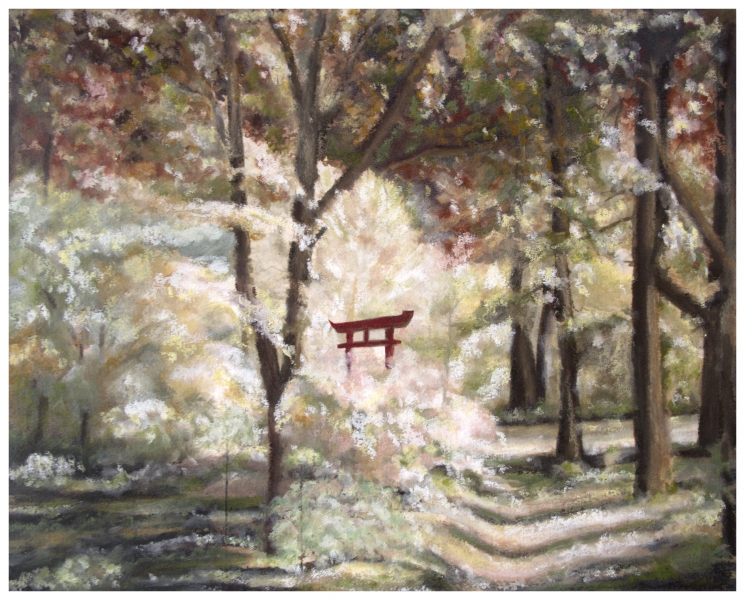 Arches' Oleo (oil) paper is a new product that has me very excited. It is a paper that has gesso blended into the paper structure. This means that you can use Oil Paint and Oil Pastels directly onto the surface without the need of a gesso coating.
The acids in the oil paints or oil pastels will not bleed through and hence will not deteriorate the paper structure. With other artist papers…you must coat the surface with a gesso before using any type of oils to prevent the acids from deteriorating the paper over time.
After you print out your image on Oleo paper, you can begin to immediately paint on the surface with any oil paints that you wish. I print the image out very lightly, so as to just have a nice sketch for painting. This saves a lot of time by not having to hand sketch out an image onto the surface.
I use turpentine with my oil pastels to blend and mix and paint very heavy as you can see…. And there was NO bleed through… nothing leached through the paper base.
The Oleo paper will also take Inkjet printing very well and give you a lovely image on a heavily textured art paper with good details and color.
I use an Epson 4880 Pro Printer and use the generic Enhanced matt paper profile; plus I set my platen on "wide" as this paper is thicker (l40lb) than normal inkjet papers.
I used Sennelier Oil Pastels and after two weeks, sprayed the print with Sennelier's Fixative for Oil Pastels. This gave a nice soft gloss to the image.
This shot was originally a Color Infrared shot which I took into Topaz and created a more painterly print before printing it out for oil painting.
TIP: I have learned if you begin with a more-painterly image, the painting will look more artistic or painterly when finished. Otherwise it will look much like a hand colored photograph…. See the Image (Amber Palace in Jaipur, India) also printed on Oleo Paper and hand color with oil pastels.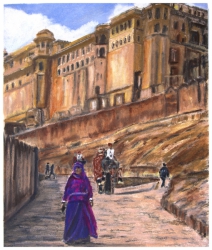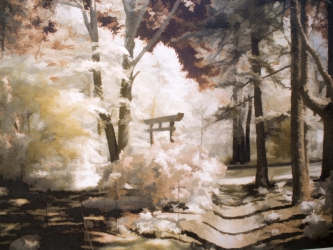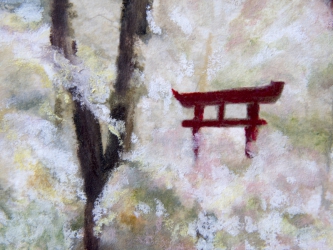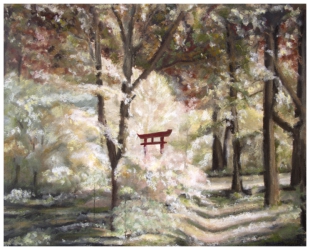 This looks less painterly than the Japanese Garden image as it was a straight photograph to begin with.
Give Arches' new oil-paper a try and have fun!! Amazing paper!